When decorating a room, I love to white wash the walls, the ceiling and to have bare floorboars, so that it feels like a truly blank canvas where you can dash colour all over the walls, the furniture every which way with throws, pictures, cushions, curtains and linen. Because then you can remove it all so easily, and you have a beautiful fresh canvas to start with all over again. Perhaps in summer I might prefer candy pink bedsheets and my picture of silk ballet shoes, and in winter I use my ruby red linen instead and hang a poster of the London skyline.
One picture that would look stunning in my summer colour scheme if I chose it to be that, is this: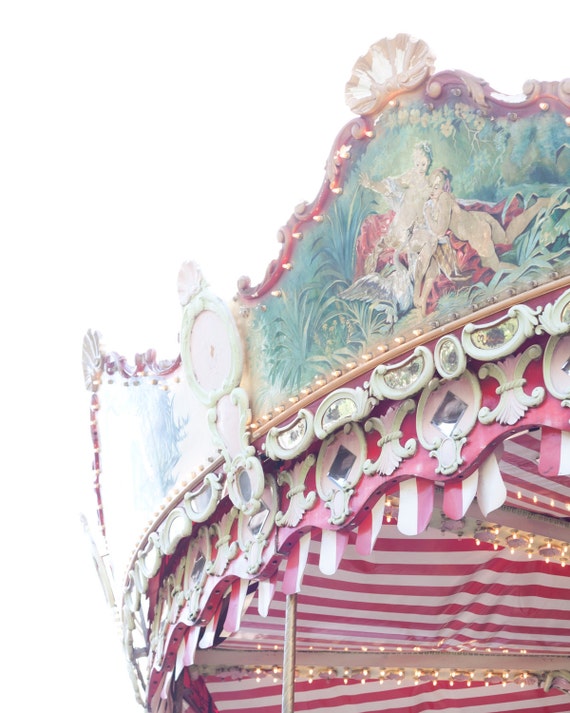 I adore carousels, they evoke so many sensory reactions, the scent of spinning candy floss sugar, the charming but sometimes haunting 'chime' of the music they play, the old fashioned gold horses each with their own name.
We have a fair that stops by twice a year and the carousel has returned time and time again since before I was even old enough to go on.
This picture was taken in the North of France, but I'm trying to justify why I should treat myself!?
If you've fallen head over heels for this picture like me, then you can get one here:
http://www.etsy.com/listing/84782172/french-carousel-photography-carnival