I've been on the look out for a new way to store my jewellery for a long while now. Lots of my necklaces, bracelets and earrings are cheap, but huge or have long chains or chunky plastic parts, so often they look silly on those delicate jewellery holders and don't fit too well into jewellery boxes, unless I wanted a giant one to take up lots of floor space, which I certainly don't!Last Christmas, I got this pretty little bow holder from Fenwicks. (a department store)
But even this poor ol' thing is looking weighed down, and that's just a little portion of my jewellery, the rest is in various carrier bags in drawers that get forgotten about and never see the light of day!
With this dilemma in mind, you can only imagine how my heart skipped a beat when I saw what all this time I had been looking for!
A jewellery display piece and organiser that goes up on the wall!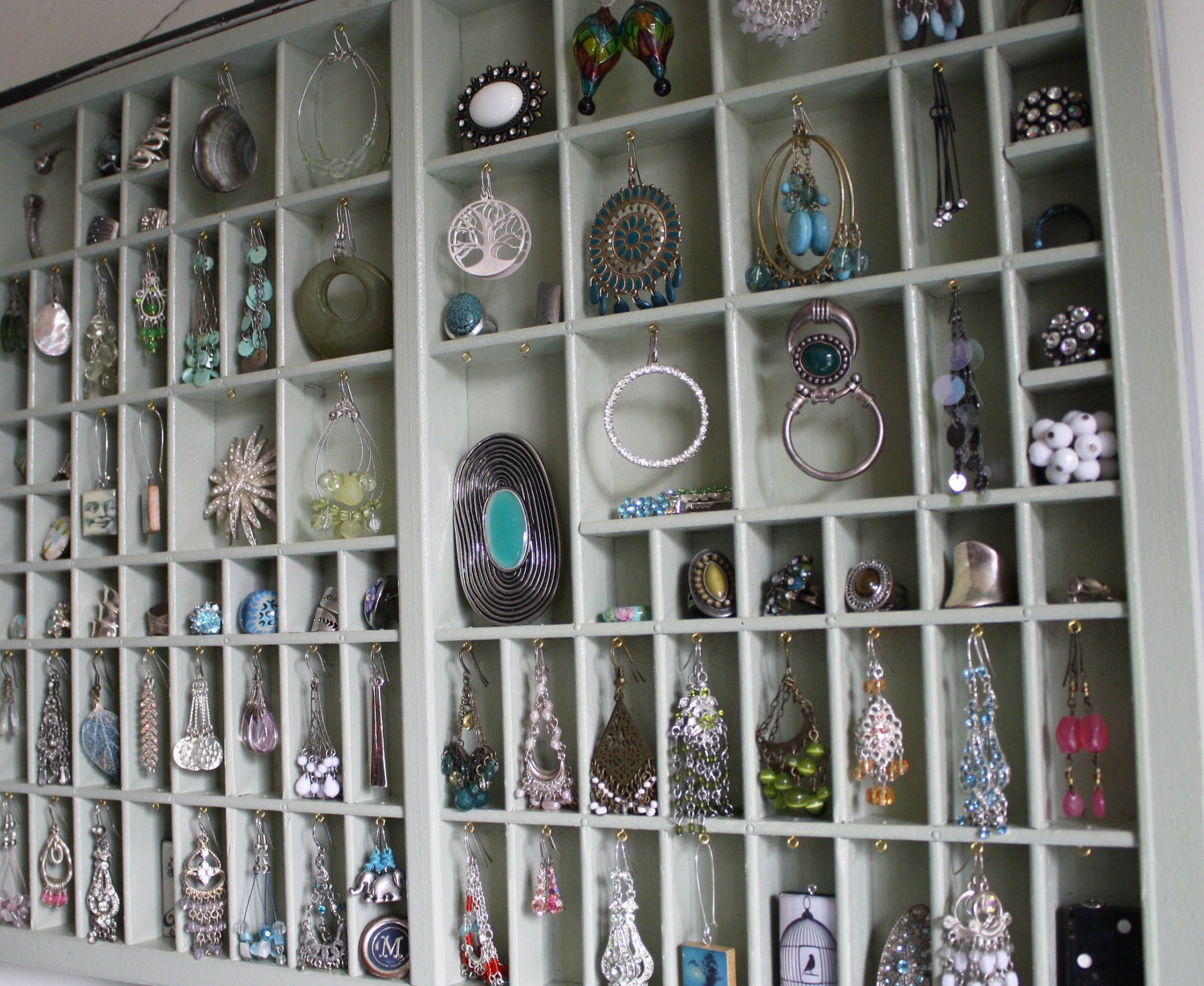 http://www.etsy.com/listing/76172386/teal-vintage-type-drawer-jewelry-display
They come in all kinds of colours! Not just plain white or teal, you can get them in blues and purples, or if your nifty with a spray can or paintbrush, you could even re paint it yourself! I think a hot pink jewellery wall piece could be just the thing to work as something interesting visually and so super practical!
There are tons of variations of the same sort of thing, so head onto to www.etsy.com to browse around for one in your price bracket, your size and one that delivers to your country. Type in Jewellerry display or jewellery wall organiser and something along these lines will pop up.

I sure hope your heart got excited at mine did at the prospect of something being so practical with the ability to look so decorative, jewellery decorates us after all, why not let it decorate our walls too when we're not using it!?